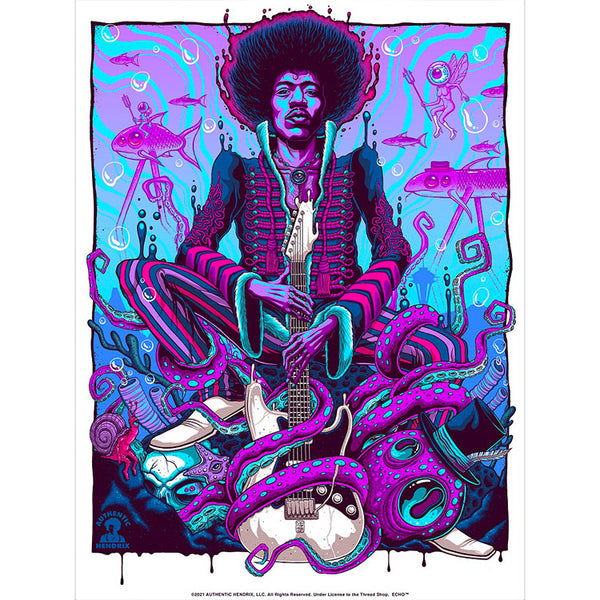 Jimi Hendrix Under the Sea Gallery Poster
LIMIT 1 POSTER PER DESIGN, PER PERSON, PER HOUSEHOLD, ETC.
DETAILS:
Artist Jim Mazza's homage to Jimi Hendrix's Purple Haze.
PRODUCT INFORMATION

Title: Jimi Hendrix Under the Sea
Artist: Jim Mazza
Medium: Silk Screen 
Edition: 150
Authenticity: Hand Numbered 
Size: 18" x 24"  / 45.72cm x 60.96cm
Material: Cougar White   
      
PLEASE NOTE:  All sales are final.