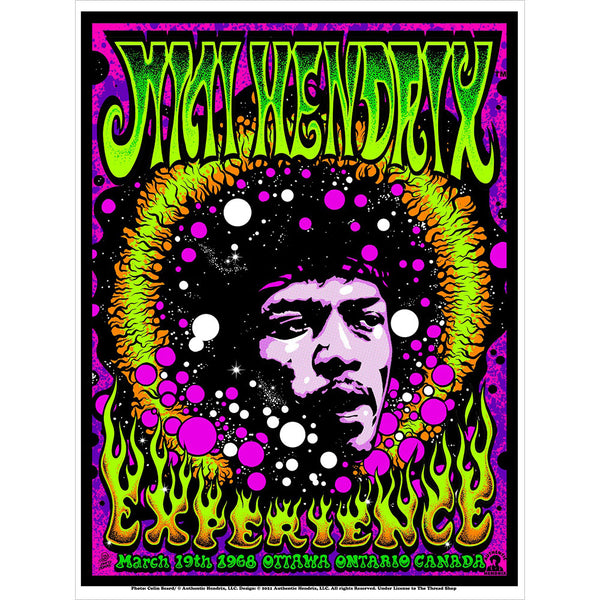 Jimi Hendrix Experience March 19, 1968 Ottawa Gallery Poster
LIMIT 1 POSTER PER DESIGN, PER PERSON, PER HOUSEHOLD, ETC.
DETAILS:
Artist Dirty Donny's homage to Jimi Hendrix.
"I was really stoked to get to work on this official Hendrix piece for ECHO and add my art to his legacy of amazing posters. I hand inked it like they did back in the day and choose some vibrant colors for the screen printing that I know would pop out nice. I also selected a show that took place back in the day in my home town of Ottawa Canada." – Dirty Donny
PRODUCT INFORMATION

Title: Jimi Hendrix Experience March 19, 1968 Ottawa
Artist: Dirty Donny
Medium: Silk Screen 
Edition: 150
Authenticity: Hand Numbered 
Size: 18" x 24"  / 45.72cm x 60.96cm
Material: Cougar White   
     
PLEASE NOTE:  Adding this item to your cart does not guarantee purchase.  You must fully complete the checkout process to consider the item yours.  All sales are final.