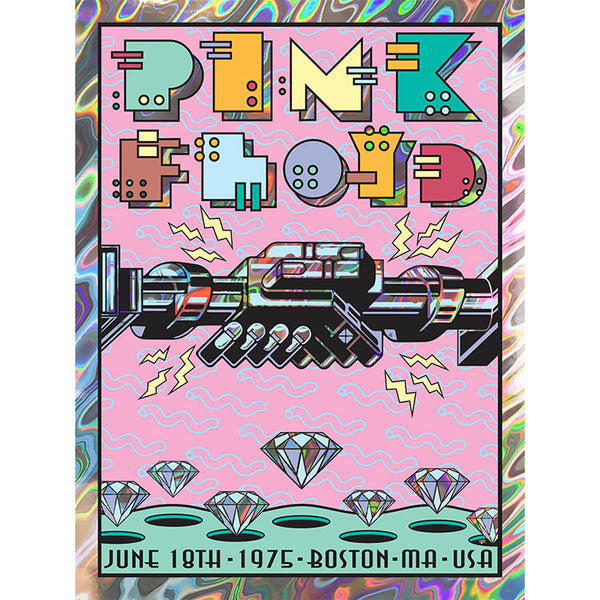 Pink Floyd June 18, 1975 Boston, MA Lava Foil Variant Poster
LIMIT 1 POSTER PER DESIGN, PER PERSON, PER HOUSEHOLD, ETC.
DETAILS:
Frank Kozik's vibrant art gives ode to 'Welcome To The Machine' and 'Shine On You Crazy Diamond' from the legendary Pink Floyd album 'Wish You Were Here'.  
PRODUCT INFORMATION

Title: Pink Floyd June 18, 1975 Boston, MA Holographic Lava Foil Variant
Artist: Frank Kozik
Medium: Silk Screen Print
Edition: 100
Authenticity: Hand Numbered 
Size: 18" x 24"  / 45.72cm x 60.96cm
Material: Lava Foil  
   
PLEASE NOTE: Adding this item to your cart does not guarantee purchase.  You must fully complete the checkout process to consider the item yours.  All sales are final.